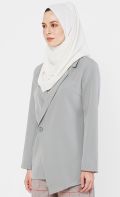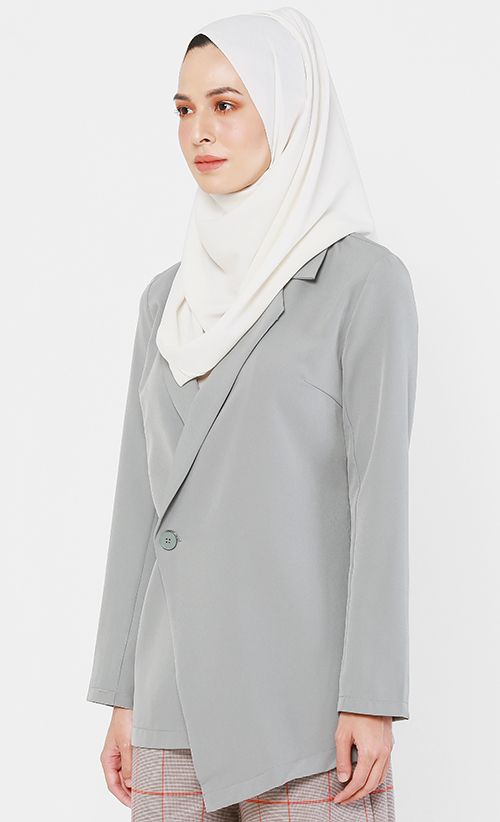 Details
POPLOOK's latest arrival features every day wear in so many colours and styles! You'll surely find something you'll need!
Unlined
Sleeves - clean sleeve finish, wearer is able to lift sleeve above elbow
Faux buttons at the sleeves and one concealed button at the front
Features slit at the back
The front hem is longer than the back hem
Model is wearing UK 8
Model is 175 cm tall
Material: Polyblend
Care instructions:
Wash all items purchased using mild detergent and cool water
All items should not be dried under direct sunlight.
Buyers are advised to iron all items at low to medium heat. Items that are of chiffon, silk or satin material to be steam ironed or ironed with a piece of cloth between iron and item of clothing.
Measurements
More Information
Product Measurement

Measurements for product (in CENTIMETRES and LAID FLAT):

XS-uk6
S-uk8
M-uk10
L-uk12
XL-uk14
2XL-uk16
3XL-uk18
4XL-uk20
Edmanda Tailored Blazer
Shoulder
35
37
39
40
41
44
47
50
Armhole
20
21
22
24
25
26
27
29
Bust
41
43
45
49
52
56
58
63
Waist
39
41
43
45
48
53
57
60
Hips
46
48
50
54
57
62
63
67
Length of Sleeve
57
58
58
58
58
60
60
60
Length of Top
74 - 68
76 - 70
79 - 71
81 - 73
81 - 73
85 - 78
85 - 78
88 - 70