25.25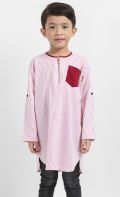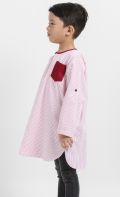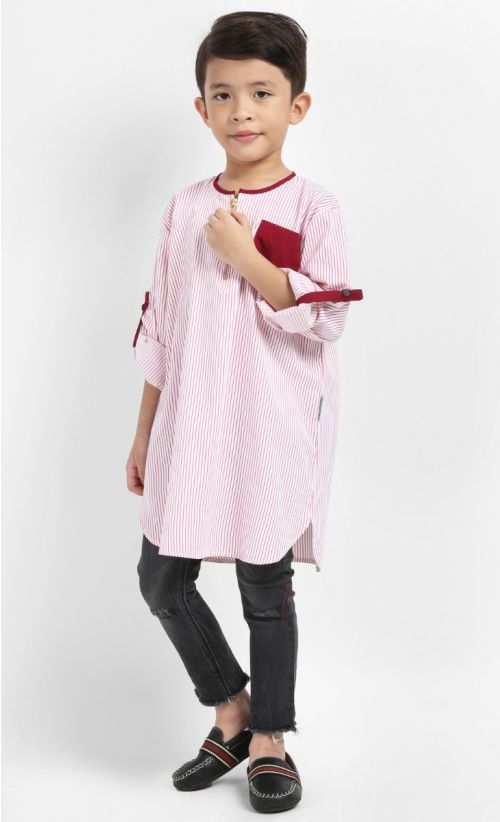 Details
Cute, modern & comfortable design kurta for your Little Caliphs by Darwish Rich Design.
Kurta Hamka, inspired by the active behaviour of kids.
Designed with superfine eco-savvy fabric.
The smart cutting objective is to make it comfortable to wear in hotter weather.
Foldable long sleeve complimented with zippers for opening and pocket on chest.
Soft round neck collar
Ideal for all formal & informal occasions
Model is wearing size L
Model is 125cm tall
Material: 100% Cotton
Care Instructions:
Material is high durability.
No special care required.
Measurements
More Information
Product Measurement

Measurements for product [in INCHES]:

| | | | | | |
| --- | --- | --- | --- | --- | --- |
|   | Size XS | Size S | Size M | Size L | Size XL |
| | Age 1-2 | Age 3-4 | Age 5-6 | Age 7-8 | Age 9-10 |
| Shoulder | 9.5 | 10 | 11.5 | 13 | 13.5 |
| Sleeve | 9 | 10 | 12 | 14 | 17 |
| Length | 16 | 17 | 19 | 24 | 25 |
| Chest | 12.5 | 13 | 16 | 16.5 | 17.5 |